29 September 2021
KARNAK Medical's Equity Crowdfunding campaign is now online on the BacktoWork portal.
A great opportunity to contribute to the success of the project.
Watch the video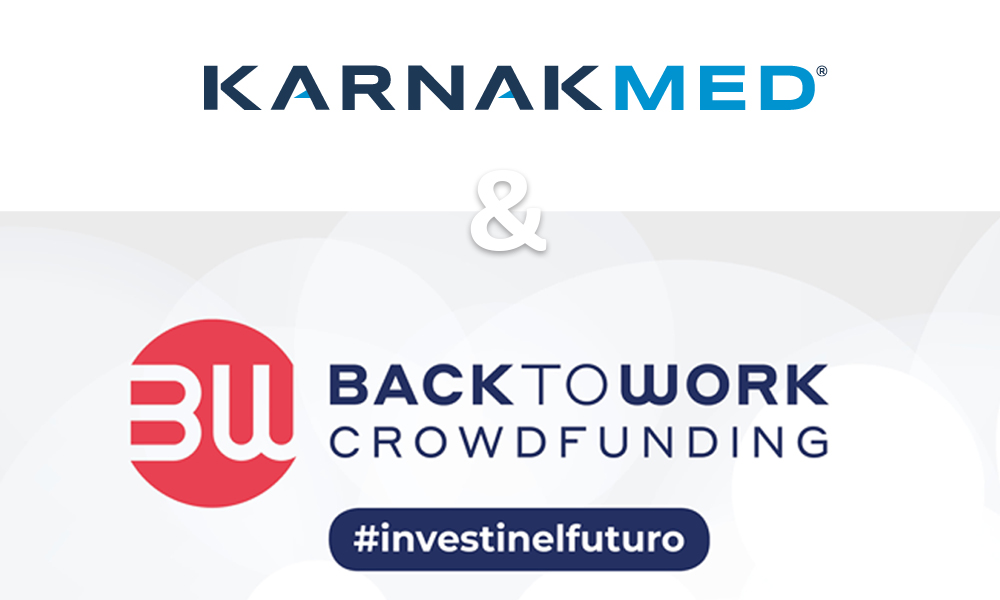 We are pleased to announce that the Equity Crowdfunding campaign on the BacktoWork portal is active.
KARNAK Medical S.r.l. has been selected by the main Equity Crowdfunding platform in Italy that encourages investment in innovative start-ups.
Thanks to this important initiative we will be able to further develop our patented technology in the medical and home care field as well as create new lines for Aesthetic and Sports Medicine.
From today you can invest in our project and share in its success.
Visit our campaign on the portal BacktoWork